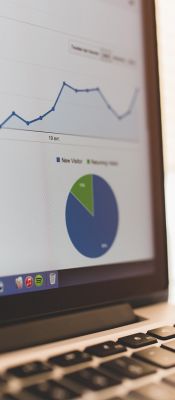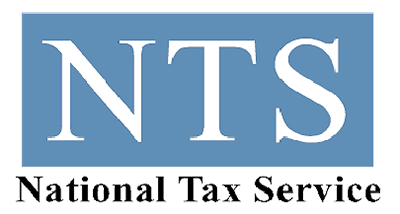 Where small businesses go for Accounting Solutions
Your time is better spent growing your business.
Whether you do or (likely) do not have the time to jump through all of the weekly, monthly, and annual payroll, bookkeeping, accounting, and tax hoops required by a small business, your time is better spent helping your business thrive. Let us clear those hurdles and offload those headaches.
We have talented professionals with years of experience ready and willing to provide value-additive analysis in addition to standard check-the-box compliance.
Follow the link below to understand our tailored service offerings and choose which option is best for you.
This is a company that my business has been involved with for 17 years. I would recommend no one else. They are the easiest to work with and very responsive to all of our needs. I use National Tax Service for monthly bookkeeping, payroll, and yearly taxes. Again all very professional and responsive.
Providing the best solutions for your business
National Tax Service was established over 40 years ago by Jack & Ethel McElveen. We are a locally owned and operated bookkeeping, tax, and advisory firm. We offer complete accounting outsourcing including payroll and payroll tax services, full service bookkeeping, and corporate and individual income tax preparation. Our original office was in Clemson, SC, and we primarily serve the Upstate of SC, but our clients are nationwide.
We are open year round and many seasoned professionals on staff to help with whatever challenges you business faces.
Tax Compliance with Strategy
Tax compliance is a requirement, its in the name. But tax compliance without strategy is simply a waste of time and money. We help small business owners minimize taxes and maximize earnings through frequent planning meetings, proactive research and strategy discussions, and as-needed scenario planning.
Reporting with Analysis
Any accountant can check-the-box and provide an income statement and balance sheet. What set us apart is what we do next. We work closely with owners to provide weekly and monthly analysis around several Key Performance Indicators and their underlying drivers so you know how your business is doing.
Advisory with Action
Every small business faces different growth obstacles. We assist by harnessing our detailed accounting, tax, and finance knowledge to provide custom advise. We will provide a detailed, multi-step action plan to achieve short and medium-term business and personal goals for whatever challenge your business if facing.
Central Location:
1526 West Main Street
Central, SC 29630
Seneca Location:
12A Boardwalk Place
Seneca, SC 29678